Back in black
My recent lengthy absence from the blogosphere is due to the death of my childrens' father, Mike Dry. Loyal StrongCopy readers know of his Caring Bridge site and his struggle with glioblastoma. I wish to extend my thanks today to all of you who have been so gracious and kind in thought and deed.
Mike and I certainly had our tough moments, some of them on an epic scale, but since our divorce, we have never had a harsh word between us. People commented frequently how we seemed at ease and enjoying ourselves together at the kids' many play performances and band and choir concerts. We got a lot of puzzled looks and questions in this category: you seem so great together! what happened!? We had a great deal in common: love for language and the written word, a desire to live life with a fluid and harmonious approach, love for the ridiculous humor of dogs, a great appreciation of good horses, a desire to be heard and understood, a love of fly fishing and the outdoors and the mountains and our sweet, isolated Montana.
We disagreed at times about the minutiae of childrearing (how much to spend for what, how often to say yes, what level of "wheels" is appropriate for a teen), but because of his unwavering commitment to the girls, I didn't challenge his style of parenting; because of my unwavering commitment to the girls, he didn't challenge mine. He referred to me as his "favorite ex-wife" and he never had a negative word to say about me as a mother; I often told friends that he was the ideal co-parent and model ex-spouse who was always kind to me (some folks even suggested I write a book about this, since somehow we came from the fires of hell to meet on the benign and loving playing field of raising our children).
In preparation for his memorial gathering, my dear friend Liza and I plus our kids and my stepkids all got together to comb through photo albums and pull out the pictures of Mike that we could compile into a collage.
Liza had a couple of prevailing messages for me during this evening of photo-remembrance:
1) When she saw the photos of Mike and me from our dating days and honeymoon, she exclaimed, "No wonder you married him!" Yep, Mike was movie-star handsome, fit, tall, gorgeous and with a mega-watt smile that even Julia Roberts would envy.
2) When she had viewed the entirety of our photo history, Liza said, "You and Mike created a really beautiful thing together." Liza had gotten close to me when Mike and I were parting, and subsequently remained close to both Mike and me -- our daughters are best friends. And so now, she talked about how glad it made her to know that Mike & I had such a vibrant, joyous past right there for all (including our kids) to see. She especially loved the photos of how Mike happily embraced the favorite times of holidays and birthdays, gamely wearing the pointy birthday hat or the Ace of Diamonds Halloween costume (to correspond with my Ace of Hearts).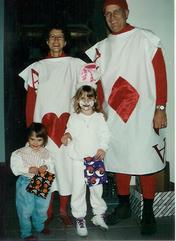 My last words to Mike were: I love you.
His last words to me were: I love you.
I stayed with him till his last breath and held his hand to the last, not because I was so important, but because, maybe, he needed to know that I would safeguard his spirit in the girls' lives for as long as I have the privilege. I will, Mike. I will. They will never forget who you are, and how you are right there beside them.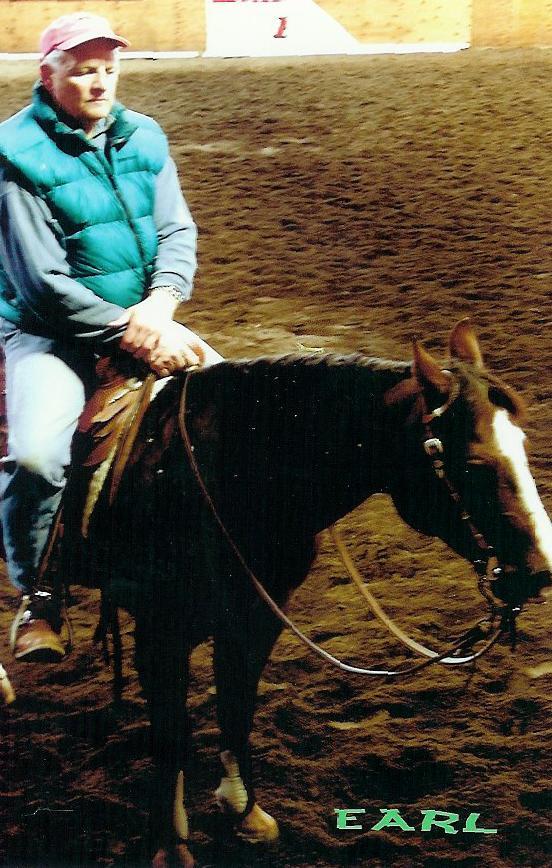 Written By:
Phil Wyckoff
On November 11, 2006 1:17 PM
Dear Mary:
It's way late but I only just read about Mike's death yesterday in my alumni (Dartmouth) newsletter. Mike was my room-mate in 1961 at Dartmouth. We had some good times together. The last time I talked to him I was at Kansas Sate in 1969. I was getting a masters degree and he saw my picture in the local paper and called me. Little did I know he had gone to, or was going to Kansas State (the memory is vague.)
Another coincidence is that I ended up in Utah for 25 years, so Mike and I unknowingly ended up in the Rockies.
I'm saddened by the news of his death. My wife had a hemangioblastoma removed last year, but we were lucky, as it was benign.
My belated best to you and your family