Fire & Brimstone
A somber moment for a number of tragedies that have hit my home state lately:
Bozeman's exquisite Main Street suffers explosion due to gas main leak on March 5, 2009; one life is lost, a number of key buildings and businesses are lost.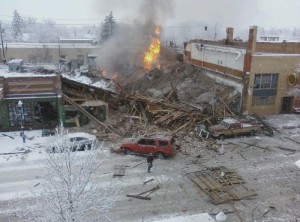 Photos and details are available at www.bozemandailychronicle.com and www.billingsgazette.com. New today is a site launched by Northwestern Energy to provide info and an archive of all news releases on the event:
www.bozemanrecovery.com
A day later, in the nearby town of Whitehall, an eerily similar event happened -- buildings on the historic Main Street were gutted by fire.
Yesterday, a charter plane crashed in Butte, killing 14. Seven adults, seven children.
http://www.foxnews.com/story/0,2933,510082,00.html
Today, Miles City's historic district burned: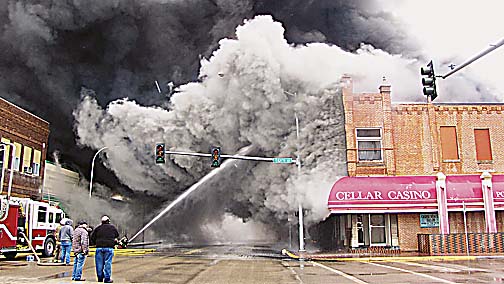 http://www.milescitystar.com/news/index.php
Tears for all the loss, and for our beautiful Montana.
Thanks to all for your prayers and love.