Deb Habernicht Gets Bozeman Moving!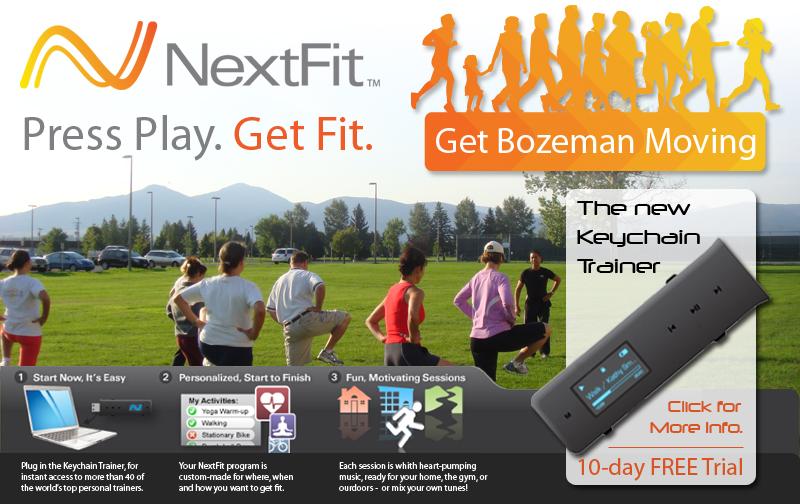 Three cheers for my long-time client Deb Habernicht and her heroic 6-week fitness series that kicked off her new biz: NextFit.
This is the coolest thing I've seen in a very long time, a wonderful new way to get in/stay in shape that appeals to both my gadget-geek tendencies and my dual athlete/slug personality!
Long story short: there's now a giant database of fitness knowledge, music, celebrity trainers' secret techniques, encouragement, and years' worth of hands-on, proven fitness experience. NextFit lets you plug into that with your own stats, preferences and goals -- and the system custom mixes a new workout every day just for you! Your workout (complete with music, instruction, encouragement and even your own name spoken to you) downloads onto a nifty little gadget called the Keychain Trainer.
You press play and GO -- for almost any fitness category. Running, walking, weights, pilates, yoga, combo training, anything in the gym, prenatal fitness, you name it.
I'm so impressed with this new system that I'm using it , my daughter is using it , and I'm getting dear hubby into it, too.
So again, kudos to Deb and NextFit. The Get Bozeman Moving campaign continues, so stay tuned!
Hey, penguins!
Montana Christie's site is live
For those of you tracking, here's the "after" on the remake of the Montana affiliate of Christie's Great Estates. High five to Cary and Eric!
I'll be the geeky copywriter in the coffee shop
OK, so maybe that doesn't narrow it down much. About 80 percent of my clients are virtual, and that is to say we conduct business without ever seeing one another. In my case, that's mostly a good thing. But in the interest of putting a face with a name, here's me: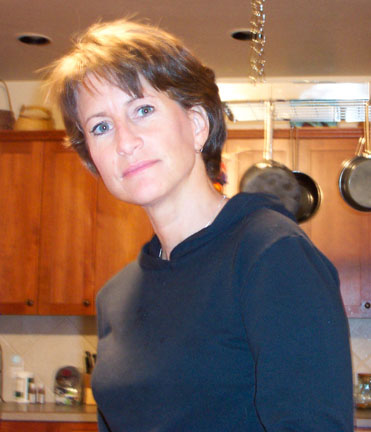 Questions & comments
1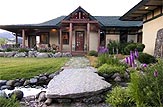 Our latest client is that stylish and erudite house of real estate finery, the Montana affiliate of Christie's Great Estates. The previous month or so of work over here at Faith River Communications will contribute to the area's coolest and most-educated web site devoted to luxury Montana real estate: this outfit is staffed by some impressive folks who truly "get" the upscale client. We've got the articulate and compelling modelly Zuzana, we've got Dartmouth, we've got a former international financier, we've got the native Montana element, and my friends, I have to tell you, it doesn't get any better than this.
If you click in today, you can watch the web site evolve from its current state to the new (coming soon) version devised by Eric Hathaway, Cary Silberman (my man! in the design biz) and yours truly: Christie's Great Estates Exclusive Montana Affiliate
Continue Reading
The Bold and the Blixseth
Tim Blixseth and the Yellowstone Club showed up in the Wall Street Journal again, and made the front page of the Bozeman Daily Chronicle last week. Blixseth's latest plan is for an uber-exclusive vacation club.
The man, Yarrow!
Yarrow Kraner, co-launcher of Bozeman's fall film and arts event, HatcHfest, told us about Superdudes at a Thibeault mixer a while back. Didn't let on that his creation was such a force, though thanks to this interesting site, I've had me a fab new alter ego this year. Ni-i-i-ce.
"American Made" Screening in Livingston
The House of Fine Art, an eclectic gallery focusing on fine art, film, photography, and music will be screening the multiple award-winning short film, AMERICAN MADE during the Friday, June 24, Livingston Art Walk. Written and directed by American Film Institute graduate, Sharat Raju, AMERICAN MADE tells the story of the Singh family as they take to the road in their American made car on what will most likely be their last family vacation. With the oldest son getting ready to move to New York and the youngest son busy with high school, Anant Singh, the father, decides they need to see the Grand Canyon as a family. This is a story about a father and son in post 9/11 America. A young son struggles to understand why his Indian born father must wear a traditional turban and a father struggles to understand his son's thoughts. This is an American story of an American family.
AMERICAN MADE has screened all over the world and has won more than seventeen major festival awards. Screenings are free and will be at 6:00pm, 7:00pm, and 8:00pm. Please call 579-9778 for more information. The House of Fine Art is located at 119 W. Callender Street, Livingston, Montana.

RE:     June 24, 2005 Livingston Art Walk
Contact: Penny Ronning
Phone:  406-579-9778
The House of Fine Art
             119 W. Callender Street
             Livingston, MT 59047
Recently Penny Ronning, founding goddess of HatcHfest and always a booster of the film industry in Montana, rallied the troops in support of a bill that gives tax incentives to moviemakers in Montana. Without passage of this bill, filmmakers had been diverting their attention and dollars to other venues, though Montana is often their first choice for its scenic beauty and very frequently the actual subject of films. Thanks to the efforts of Ronning and many others who support the lucrative film industry here, we could soon be seeing more of Montana on the big screen. Despite the concerns of some who resist "newcomers" and change, it seems to me that the non-polluting, promotional nature of the film industry is a great match for Montana.
Continue Reading
Questions & comments
2
Here's our old friend Dana Gleason with another winning company. He was the mastermind behind Dana Design packs of Bozeman, which later sold to K2. As part of the Thibeault Advertising team, I helped out on the Dana account a while back. Glad to see Mystery Ranch in local and national media.
Bozeman business makes backpacks for 'real world' loads
Source: Brett French of The Billings Gazette
At a time when backpacking gear companies are counting ounces to cater to a lightweight trend, Bozeman's Dana Gleason is building the Humvee of packs — stout, durable and expensive.
Continue Reading
Questions & comments
2
Reach Inc. raises $275K for new work center
Source: Michael Becker of the Bozeman Daily Chronicle

Reach Inc. has pulled it off.
The nonprofit organization that provides vocational and residential support for more than 100 adults with disabilities announced it has met its fund-raising goal of $275,000.
The money will go towards building a new $1.7 million work facility in Bozeman.
The demand for services at Reach, a local fixture for more than 30 years, has hit peak capacity and the organization's work center is not large enough to fit its needs.
Continue Reading
Questions & comments
1
Win-Win Situation...
Pool of Willing Workers Within Reach
Source: Montana Manufacturing Center
Are time-consuming tasks interfering with getting your product out on time? Do you find yourself short of assembly workers for a project or in need of a periodic or occasional organized pool of workers? A solution may be within reach - Reach, Inc., a private, non-profit organization Bozeman, Montana, since 1974.
Through a vocational assistance program for adults with developmental disabilities at Reach, manufacturers can arrange projects that help both them and this special program. The Labor Services Work Center is an important component of the Reach program and programs like it around the state. Other components include residential living services, supported employment out in the community, and transportation services to citizens coping with mental retardation, cerebral palsy, autism, and other developmental and neurological handicaps, as well as those dealing with physical disabilities and traumatic brain injuries.
Continue Reading
Thibeault Studios signs with HatcHfest
Thibeault Studios is now the advertising agency for HatcHfest Film Festival, the Bozeman-based arts and film mentorship event now gearing up for Year 2 on the competitive and challenging film festival scene.