7 words well worth $325 million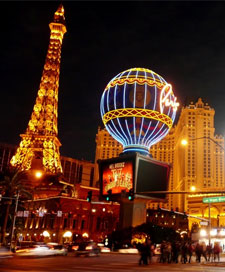 Jonathan Haeber over at bnet explains, in One Tourism Slogan that is Tough to Top:
Before the Las Vegas tourism authority launched their "What happens in Vegas, stays in Vegas" campaign, tourism was falling at about 5% annually.
By 2007, the advertisement had become iconic, and widely credited with record visitor numbers. It led to four consecutive years of growth in Vegas visitation. Though the ads came at a cost -- the tourism authority paid R&R Partners nearly $325 million linking the city with the slogan -- the investment ultimately paid off.
The rest of the article is at: BNET1 | BNET.com