Honeymoon's not over
... but we have returned to Bozeman after a perfect wedding day in Big Sky and an unbelievably fun, romantic trip to Hawaii. A million thanks to all our well-wishers and guests. The wedding photos (c) Mery Donald will be ready in the next few days, so please email me for the link and password if you'd like to take a look.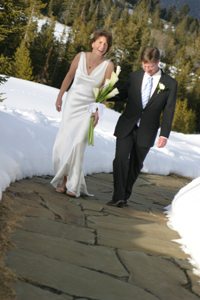 I'll put up a preview of the other wedding pix on the Faith River Communications site, too.
Written By:
IL Postino
On May 6, 2005 7:24 PM
Best wishes from all of us @ Moleskinerie!
Written By:
avena
On March 16, 2006 10:08 PM
good luck is all I can say.