We all have our reasons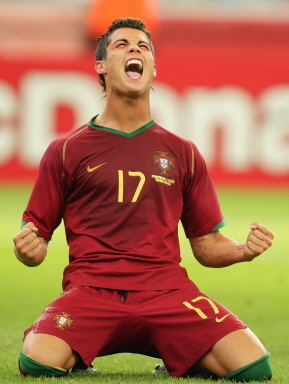 Here's mine.
The rest of America loves it too, evidently. via TMZ.com:
World's Biggest Sporting Event?? Huge in the US, Too.
It appears that Americans have been watching soccer just like the rest of the world, and that World Cup fever has reached heights unknown thus far, at least where TV ratings are concerned. On the eve of the tournament's final between Italy and France, ratings for the games have increased more than 76 percent over the last World Cup, in Korea and Japan.The Germany-Italy semi-final last Tuesday attracted 2.3 million viewers on ESPN, making it the best-rated non-US cup game ever on ESPN.